Energy Booster Product Buyer's Guide (updated November 2023)
Azoth Pure Zynamite Review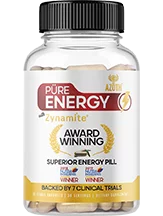 Azoth Pure Zynamite claims to be an award-winning, instant, crash-free, energy-boosting formula. With one single ingredient, it is designed to increase energy in a controlled manner, boost alertness, improve mood, and promote focus and concentration. It contains only one trademarked, patented ingredient and is third-party tested so you can be certain you will be taking a high-quality product. The only question is, is it an effective product? 
The label of this product states that it is backed by 7 clinical studies while the website mentions that its ingredient has been found in 6 clinical studies to support focus and boost energy without any unwanted side effects. Despite this discrepancy, the manufacturer does not actually link to any of these clinical studies or make any mention of the results. Continue reading to learn more about Azoth Pure Zynamite and if it's worth your money.
Is Azoth Pure Zynamite Effective?
This product only contains the single ingredient, Zynamite® which is a patented Mango Leaf extract standardized to contain more than 60% Mangiferin. The manufacturer mentions that this ingredient has been found in 7 clinical studies to boost both physical and mental performance. While we like that this product is based on science and contains a  pure ingredient, we were disappointed by the lack of other ingredients which could further enhance its benefits. The manufacturer seems to rather provide a few different formulas which can be stacked together for better results, but that means taking more than one product and spending more money. 
A variety of ingredients can target fatigue and boost energy from multiple angles which is what is missing from this product. So even though it may work for boosting energy, you could do better. Unfortunately, there are no customer reviews on the manufacturer's website to provide real-world experiences of this product.
Is Azoth Pure Zynamite Safe?
In general, this product is marketed as natural and safe. There are no mentioned side effects. 
As a general rule, it is always recommended to speak to your doctor before taking any new supplement, especially if you are pregnant, nursing, have any health conditions or are taking other medications.
Summary
Overall, this looks like it could be a decent product for boosting energy. It contains one ingredient backed by science and has been formulated with quality in mind. However, the manufacturer does not go into detail about the studies behind Zynamite® and why it is the only ingredient used in this formula when it could be combined with others for enhanced benefits. This product is missing essential B vitamins which are crucial for the optimal functioning of the body and maintaining energy levels. Considering the price of the product and that you need to request a refund within 30 days if the product does not work for you, we think you can do better with a product which offers more variety and better value for your money.
What You'll Discover:
✓
Which energy boosting supplement is the BEST BUY and comes with a great GUARANTEE!
✓
Which formula and ingredients are the most EFFECTIVE and work the fastest?
✓
How NOT to get ripped off! BE AWARE of poor quality and cheap products.
Top 6 Items to Consider:
Ingredients
Cost Per Serving
Product's Testing Results
Company's Reputation
Consumer Reviews
Return Policy & Satisfaction Guarantee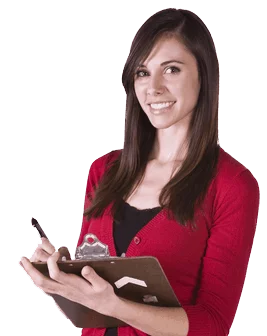 Sign Up For Our Newsletter!
We will send the latest and most relevant information regarding energy boosters straight to your inbox to keep you updated and informed.
Our promise: We will never share your contact details, unless you give us permission. And, we will only ever send you information that is helpful and significant.