Energy Booster Product Buyer's Guide (updated November 2023)
Oxygen Nutrition Natural Energy & Focus Review
Made in the USA, Oxygen Nutrition Natural Energy & Focus claims to provide you with a clean formula containing a variety of botanical ingredients, minerals, and plant-based enzymes. It is designed to provide you with energy that is slowly released throughout the day to avoid the crash associated with many energy drinks. The main ingredient found in this product is Guarana, which interestingly, is also the main ingredient found in many popular energy drinks. The reason this ingredient is so popular for its energy boosting benefits is that it contains a high amount of caffeine (4 to 6 times more than coffee beans). So can this energy supplement really give you the energy boost you are searching for without making you crash? Continue reading our full review to find out.
Is Oxygen Nutrition Natural Energy & Focus Effective?
This product contains a long list of ingredients that are combined into a 672mg single proprietary blend. These ingredients include Guarana, Atlantic Kelp, Ginger, a trace mineral blend, White Willow bark, Red Korean Ginseng, plant-sourced enzymes and more. The problem with a single proprietary blend is that we don't know how much of each ingredient is actually found in the product.
The manufacturer seems to focus on Guarana as its main ingredient. This ingredient has a high concentration of caffeine but it is considered safe in low doses. However, we don't know the actual dose found in the product. Oxygen Nutrition mentions that the caffeine from the seeds of the Guarana plant release slowly into the body which is why you won't feel a sudden high followed by a crash. However, this product still contains caffeine, so if you are sensitive, it should be avoided.
There are no further details on the website as to how the other ingredients increase energy and why they have been included in the product. The product is lacking any B vitamins which are essential for cellular energy and the proper functioning of the body, both physically and mentally.
Is Oxygen Nutrition Natural Energy & Focus Safe?
There are no mentioned side effects of taking this product. However, it does contain Guarana which has high levels of caffeine and there is no indication of how much of this ingredient is found in the product so this is something to be aware of. As with any new supplement, we always advise talking to your healthcare professional about possible contraindications of any pre-existing medical conditions or medications that you are taking. Supplements work differently for everyone and the effects vary between individuals so it is always a good idea to run any health changes with a professional.
Summary
Oxygen Nutrition Natural Energy & Focus seems to be a decent product with many positive reviews on its website. However, the lack of clear dosage amounts for each ingredient, in particular of Guarana, is a concern for us. We appreciate the variety of the ingredients, though not much information is provided on how these ingredients will actually help improve your energy and focus. We prefer more transparency so that consumers don't need to go on their own investigative mission to find out what they will be consuming. This product is also missing B vitamins which are a crucial component and should be included in any energy boosting supplement.
What You'll Discover:
✓
Which energy boosting supplement is the BEST BUY and comes with a great GUARANTEE!
✓
Which formula and ingredients are the most EFFECTIVE and work the fastest?
✓
How NOT to get ripped off! BE AWARE of poor quality and cheap products.
Top 6 Items to Consider:
Ingredients
Cost Per Serving
Product's Testing Results
Company's Reputation
Consumer Reviews
Return Policy & Satisfaction Guarantee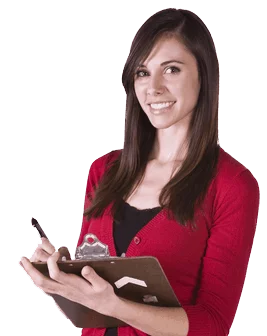 Sign Up For Our Newsletter!
We will send the latest and most relevant information regarding energy boosters straight to your inbox to keep you updated and informed.
Our promise: We will never share your contact details, unless you give us permission. And, we will only ever send you information that is helpful and significant.